Software development is more fun with teammates! Since launching DoorDash Developer, many of our early adopters have told us that they want to be able to share important information about their integration with DoorDash–things like simulated deliveries and access keys–with members of their team. I'm excited to announce that you can now do just that, with Organizations.
Organizations contain your members​
You can see and add members on the Organization page in the Developer Portal. At launch, you can add up to 49 other people to collaborate with you. All you need to add a new member is their email address.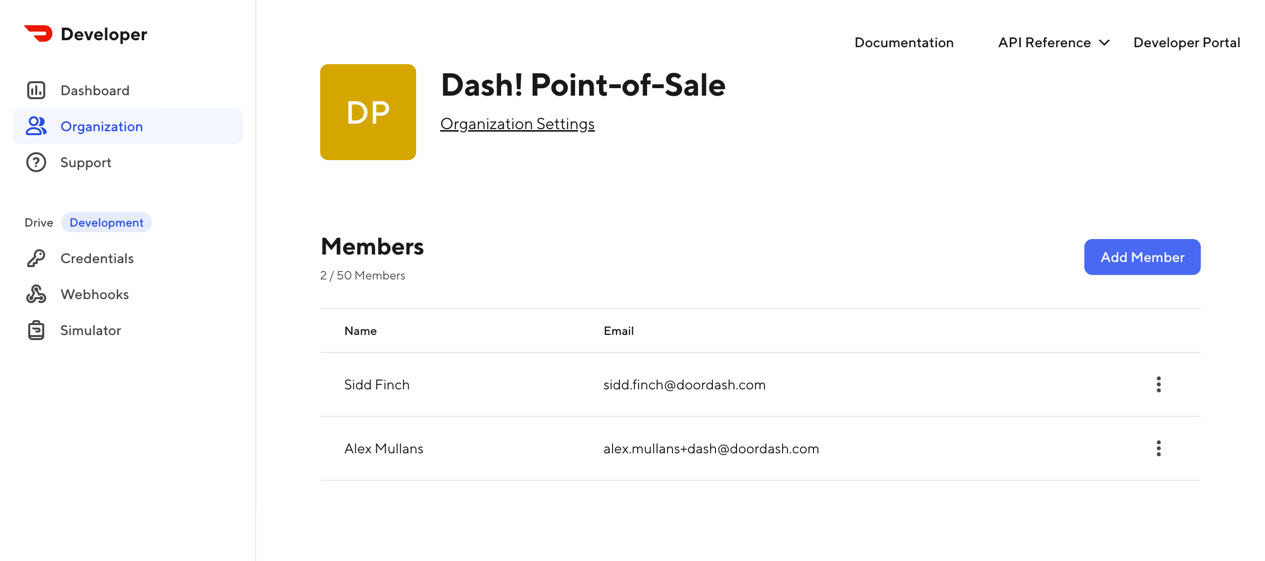 Organizations contain your billing and business details​
Previously, DoorDash Developer combined your personal details with the details about your business: your business name, how you pay for deliveries, etc. Now, Organization Settings holds all these details, so everyone on your team can manage them.
Get started​
If you're already using DoorDash Developer, head to the Organization page in the Developer Portal to add your first member!
If you're new to DoorDash Developer, sign up in just a few steps.